To meet market demand in the context of integration, coffee production and processing enterprises in Dak Lak have developed their own strategies to upgrade products and innovate in coffee value chain. Up to now, many enterprises have accepted the risk and invested a lot of money in modern equipment to produce products that are deeply processed from coffee beans…
Many novel products
Sticking with coffee production for a long time, however, the biggest concern of Mr. Nguyen Dinh Vien – Director of PM Coffee Company Limited (Buon Don District, Dak Lak Province) is how to optimize coffee production process to create novel products from coffee materials grown in Buon Ma Thuot. From the existing ground coffee production, Mr. Nguyen Dinh Vien was determined to change his product's image with "Coffee wine" to aim for export.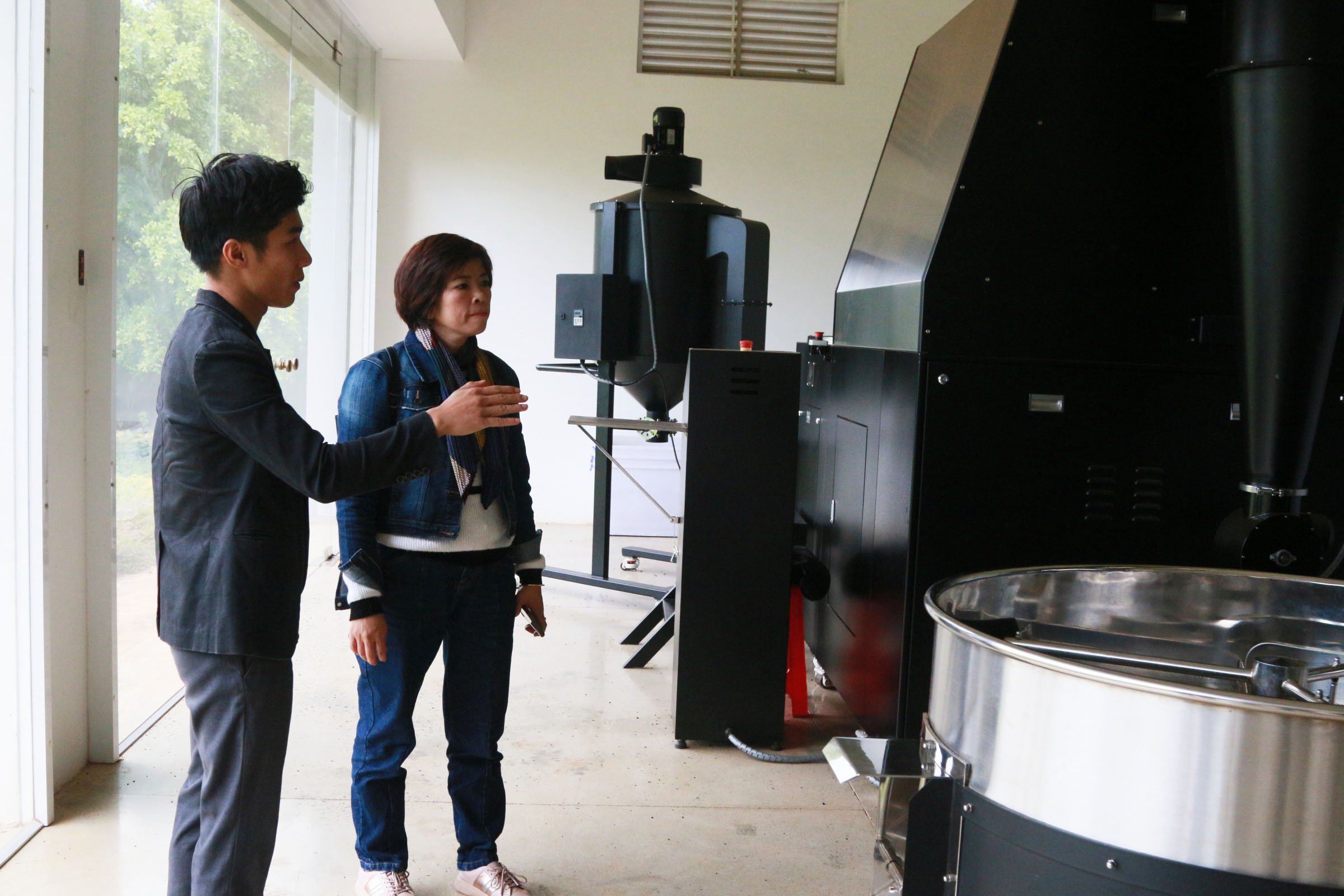 He confided: "In 2016, I decided to research to produce pure coffee wine in the world. Because, deep processing of coffee beans after harvest still needs to be exploited and developed (instead of raw products) to affirm the brand of agricultural products that have been the strength of Dak Lak over the years. I spent 3 years researching and evaluating to come up with a coffee wine that is not too heavy, has a fruity scent, but when it reaches the larynx, it will have a characteristic coffee flavor.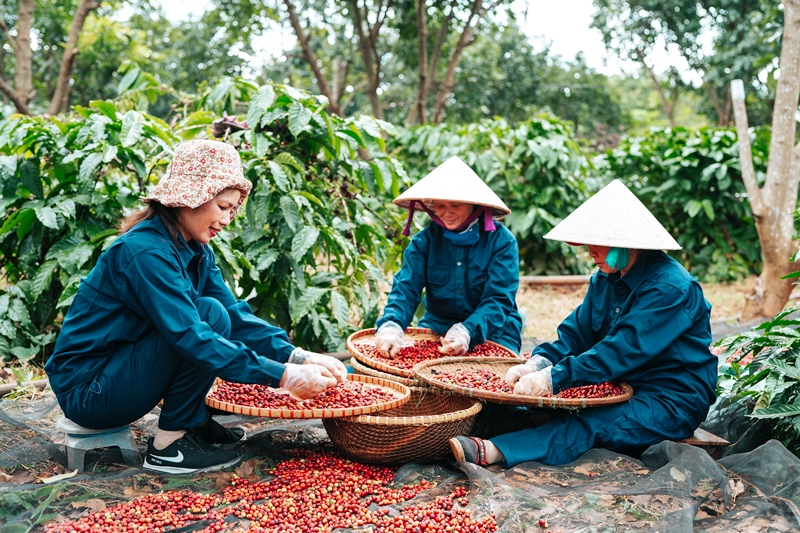 The production process of this product takes a lot of effort. Coffee berries must be carefully selected and fermented. Fresh fruit is used to create flavors in each season. In particular, rice wine must be cooked completely by hand, industrial goods are not chosen so that quality is ensured. The three most popular types of coffee, Arabica, Culi, and Robusta, are used to make wines. The reduction of caffeine contained in coffee beans is the core condition for the success of the product.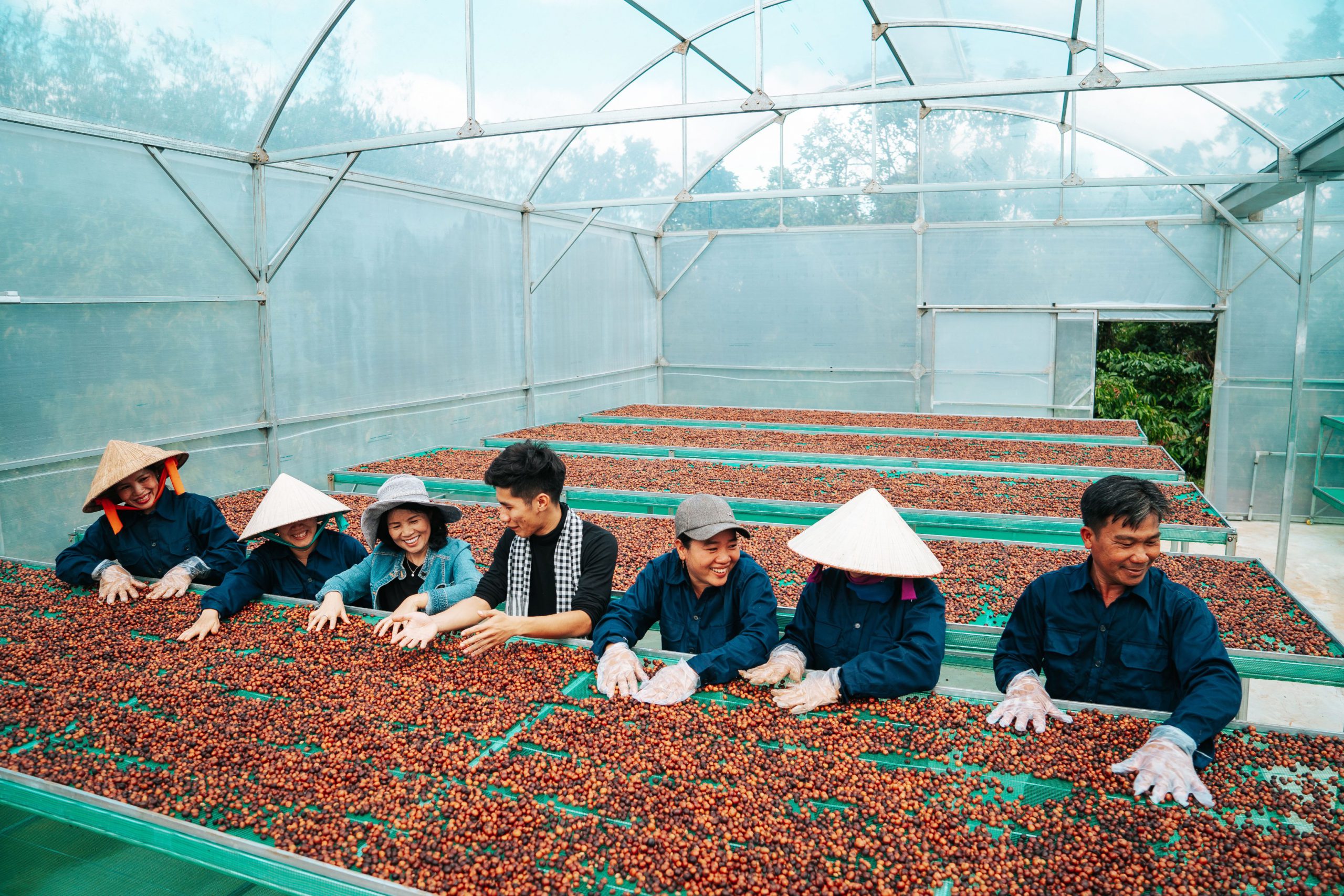 "Currently, coffee wine has been well accepted and loved by domestic customers. However, the company is still perfecting the production process and has only met the domestic market. In the near future, I will coordinate with a Japanese enterprise to bring this wine to Japanese market" – Mr. Vien shared.
Choosing to start a business from the coffee processing industry, Mr. Le Dinh Tu – Director of Minudo farm – care Co., Ltd (Eakao Commune, Buon Ma Thuot City) accepted the risk and invested in equipment to process coffee associated with the brand "Cascara tea". The process of researching this product was cherished for 3 years at the coffee farm he invested and built.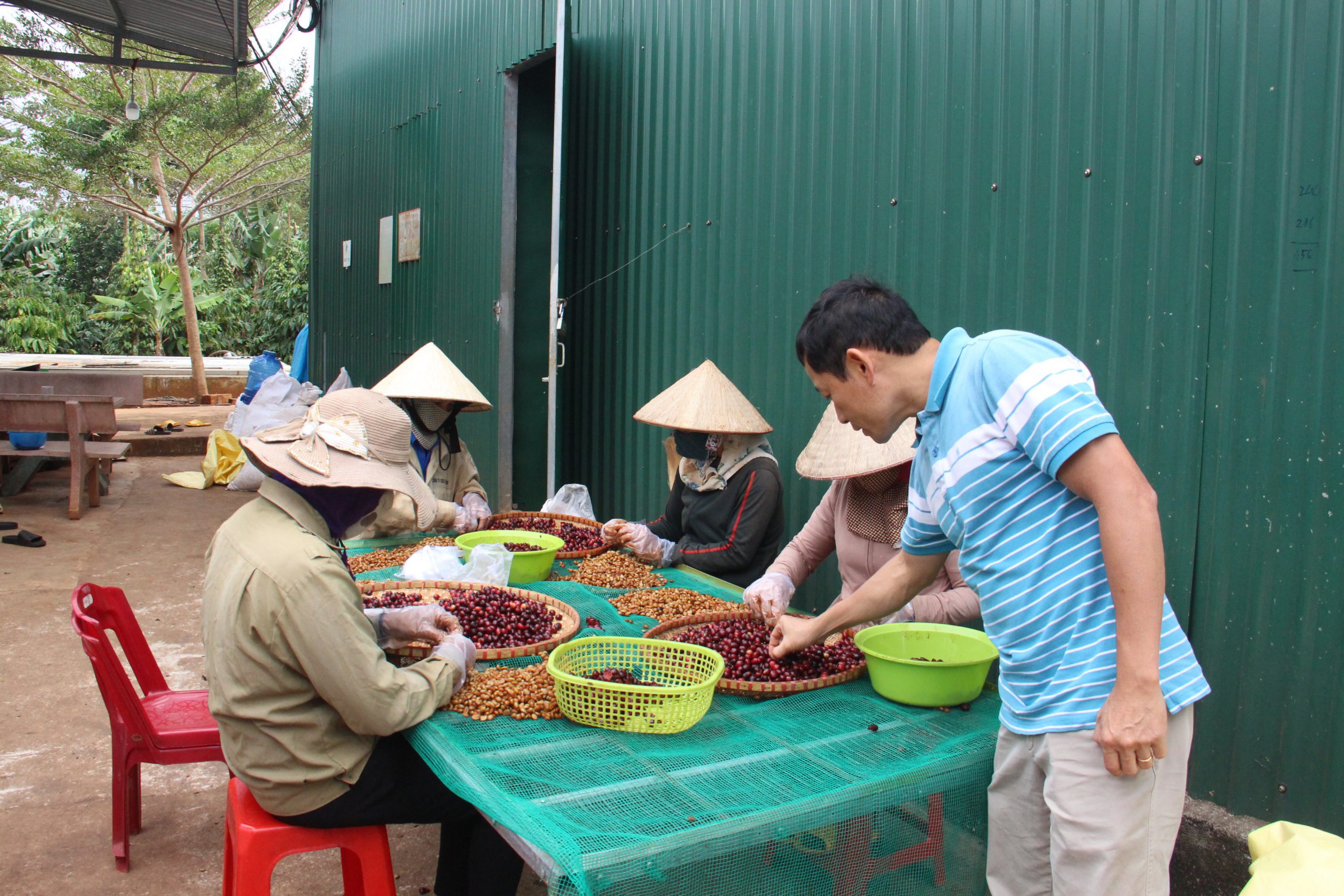 Anh Tu expressed: "It is time to think creatively and stylize coffee to adapt to the consumer market. Besides investing in modern technology, the unit conducts quality inspection, maintaining the inherent natural flavor. Enhancing the coffee processing value chain is something that I always keep in mind. In addition, farmers must have a stable income, creating fair value for the community. Raw materials are purchased by the company with price higher than the market.
"Cascara" is a Spanish word. It is used to denote coffee beans that are peeled and processed into different drinks. Earlier, Dak Lak have had enterprises making tea, coffee, coffee wine. However, in order to have a specialty tea from coffee pods, the processor must be knowledgeable about the smell, the roasting machine and the use of coffee grown in which land, coffee by-products also determine the deliciousness of the finished product. Currently, "Cascara Tea" has been exported by Mr. Tu to big cities such as Hanoi, Ho Chi Minh City, and Da Nang. Mr. Le Dinh Tu – Director of Minudo farm – care Co., Ltd (Eakao Commune, Buon Ma Thuot City) said.
Up to now, of the four products of Aeroco Coffee Farm including: Green coffee, coffee beans, powdered coffee and filter bag coffee, "Cascara Tea" is well accepted by consumers in provinces and cities. The special thing that makes the flavor of "Cascara Tea" is that the ingredients are selected from ripe red coffee beans, grown in an organic way according to a closed process from care to processing. The cost of one kilogram of finished "Cascara Tea" is about 3 million VND.
In the future, Mr. Le Dinh Tu intends to connect the farm to create a production and processing chain specializing in the production of high-class coffee, specialty coffee and agricultural tourism. In addition, Mr. Tu is completing the process and necessary equipment to launch the product "coffee syrup", provide free training for farmers in processing specialty coffee.
The Government's companionship to expand the market
According to the enterprises' opinion, products that are deeply processed from this agricultural product are very popular in the market because of their guaranteed quality and typical imprint of the region… However, most of the enterprises in the locality is still operating independently; the coordination with local authorities to create a chain of links and find potential markets for product output is still limited. Therefore, the risk of failure is quite high if the enterprises do not have solid financial strength. Once there is a market fluctuation, it will be very difficult to manage.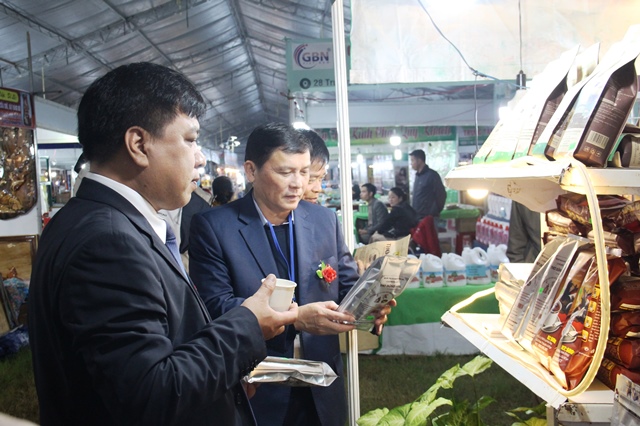 Mr. Luu Van Khoi – Director of Dak Lak Department of Industry and Trade – commented: Innovation and creativity is to overcome difficulties and challenges; improve efficiency, productivity, quality, added value to improve international competitiveness; meet the needs, tastes as well as the increasing standards of quality and food safety and hygiene of domestic consumers and export markets, as well as improve the environment, adapt to climate change that the coffee industry is facing currently.
Therefore, the Department of Industry and Trade of Dak Lak Province is submitting to the Provincial People's Committee for approval of the outline on development and enhancement of local fruits and agricultural products in order to have a strong foothold in the country and be able to compete in the international market. The Department of Industry and Trade expects to invite more consultants, carry out the work methodically with feasibility; and focus on mobilizing many resources to implement the project. In addition, this unit will invite large enterprises in the province to give advice and suggestions to implement the project effectively.
"In the coming time, agricultural products that are deeply processed locally, especially coffee, may be directed to a potential market like China. The Agency of Foreign Trade (Ministry of Industry and Trade) promised to connect Dak Lak with Yunnan and Guangxi Provinces (China) to invite Chinese traders to the Vietnamese market and learn about local agricultural products. And vice versa, local enterprises can also coordinate with authorities to find more partners and potential markets to export their products. In addition, Dak Lak enterprises can still invest in technology to create added value and improve product quality at a high level to target markets such as the EU and the US. In order to do that, the government will accompany enterprises, but the enterprises themselves have to work together to create resilience," emphasized Mr. Khoi.
DAK LAK PROVINCIAL PEOPLE'S COMMITTEE PORTAL