Developing the "Coffee City of the World" brand for Buon Ma Thuot City while also developing ecotourism and exploiting indigenous cultural value chains associated with coffee products is the goal of Buon Ma Thuot City and Dak Lak Province. Parallel to the development of the city brand, the creation of a distinct identity for the tourism industry of the region known as "Vietnam's coffee capital" or "Central Highlands" is a top priority today.
Period 1: Buon Ma Thuot Tourism: "Lack of identity and brand"
Buon Ma Thuot City has previously strived to become a tourist attraction because of its favorable geographical location and abundant tourism potential. However, the local tourism industry is still "struggling" in terms of branding and identity formation.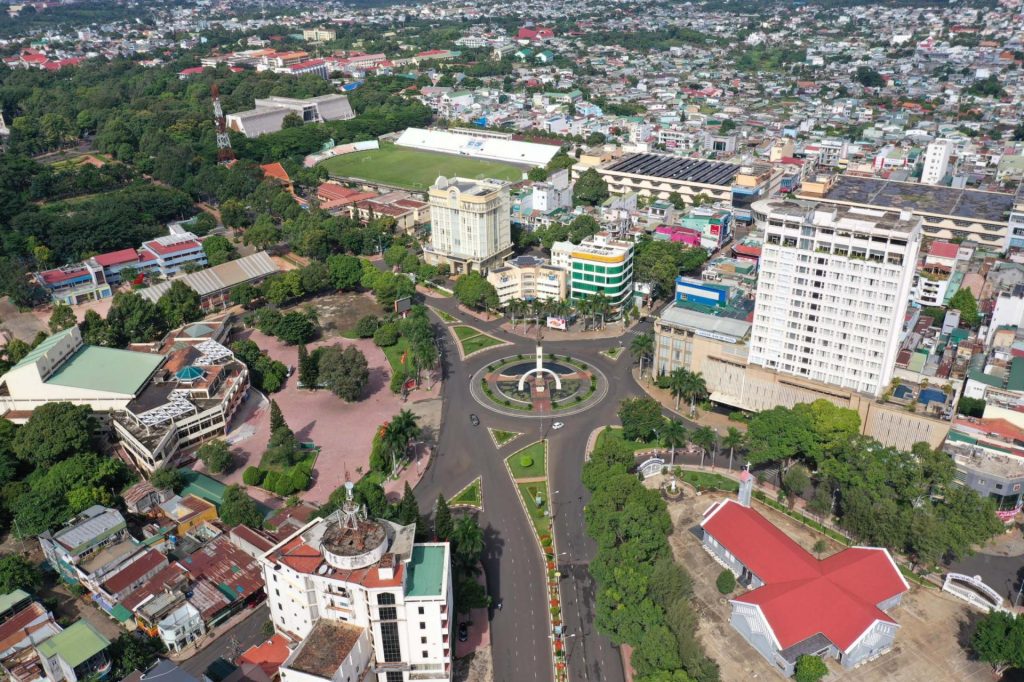 Potential Abundance
Buon Ma Thuot, known as the "heart" of the Central Highlands, has favorable connections with the provinces of the Central Highlands, Ho Chi Minh City, and the Southeast provinces. Furthermore, Buon Ma Thuot Airport is a large and modern airport that serves as an important transportation hub – the air gateway connecting the Central Highlands with the country's major economic and tourist centers; in the future, it will connect with international airports… Buon Ma Thuot, because of its geographical location in the "center" of the Central Highlands, is increasingly important in connecting localities in the region, promoting socioeconomic development, including tourism, and ensuring the security and defense of the entire Central Highlands. The rapid development of Dak Lak's transportation infrastructure as the region's focal point of traffic makes the role of the "tourist center" in the Central Highlands of Buon Ma Thuot City increasingly clear and confirmed in practice.
This is also the land that owns the region's traditional cultural diversity, with 49 ethnic groups coexisting. Aside from its famous cultural heritage, which includes gong instruments, stone and bamboo instruments, long house architecture, tomb architecture, labor tools, brocade weaving, statues, and so on, Buon Ma Thuot is also known for its traditional festivals, which include the gong culture festival and the water wharf worship ceremony. The Buon Ma Thuot Coffee Festival, which is held every two years, has been identified as a national festival.
In addition to the potentials and strengths of the aforementioned special traditional and cultural values, Buon Ma Thuot, in particular, and Dak Lak in general, have appealing natural resources that can be invested in and exploited to create eco-tourism products based on the beautiful and diverse landscape terrain of the hill topography alternating between tundra and valley, the majestic waterfall system, and large reservoirs with diverse ecosystems, which are typical of the surrounding national parks…
Amazing nature has endowed Dak Lak with appealing and unique eco-tourism potentials, with majestic waterfalls such as Dray Nur (Krong Ana district), Krong Kmar (Krong Bong district), Thuy Tien (Krong Nang district), and many large poetic lakes, typical of which are: Lak lake (Lak district), Ea Kao lake (Buon Ma Thuot City), Dak Minh (Buon Don district), Ea Nhai (Krong Pac district) and primeval forests with diverse biodiversity, such as Yok Don National Park, Chu Yang Sin National Park, Nam Kar Nature Reserve…
There are currently 41 classified relics in Dak Lak province, with the strengths being majestic landscapes with ancient imprints and many historical relics recreating the epic and heroic historical sites of Dak Lak's ethnic minorities throughout the periods…
Furthermore, the province invests in tourism technical infrastructure in order to develop commercial services. There are 225 tourist accommodation establishments in the province (including 33 hotels rated 1 – 5 stars, 55 unrated hotels, and 137 guesthouses); 27 tourist travel business units (including 12 international travel business units); 26 tourist areas and attractions; and 9 tourist service establishments. Dak Lak has a lot of potential for tourism development.
Dak Lak, in particular, is Vietnam's coffee capital, accounting for nearly one-third of the country's total area and coffee production. The province has approximately 200 thousand hectares of coffee, with a total output of 476 thousand tons, nearly half of which is exported.
"To date, Buon Ma Thuot coffee has met clean agricultural product standards and is exported to the most difficult markets. The trademark "Buon Ma Thuot Coffee" was registered as a geographical indication and has since grown to become an internationally recognized brand. Vietnam is also a major coffee exporter in the world. Looking ahead, these are the first victories that will serve as the foundation for the next steps," affirmed former Deputy Minister of Natural Resources and Environment Dang Hung Vo.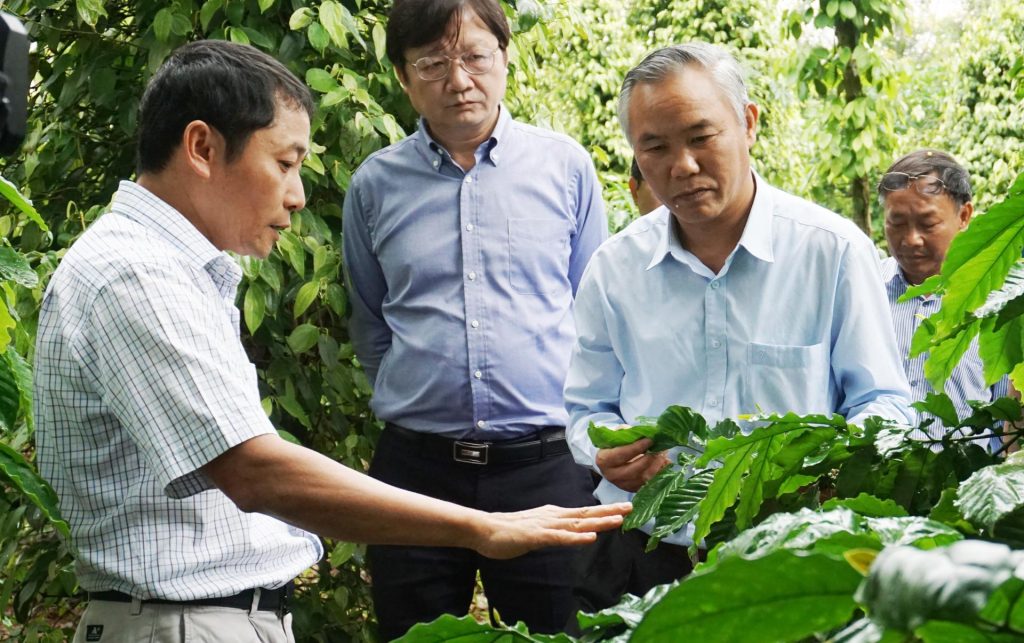 It's just the "beginning"
In the past time, the province has issued numerous resolutions, programs, plans, and so on on tourism development in order to promote the "smokeless industry," gradually bringing this economic sector to develop commensurate with the potentials and advantages of the region.
However, the province's tourism sector has many weaknesses, such as a lack of strengthening links and development cooperation with other provinces, a lack of attention in prioritizing infrastructure investment, development of tourism products, and construction of specific tourism products. The detailed planning of some tourist areas and tourist destinations is out of date and unsuitable for the province's socioeconomic development.
In comparison to provincial People's Council resolutions, the State budget sources for tourism development investment are limited. Transportation infrastructure to tourist routes and destinations is not well invested in, upgraded, and repaired. Cultural tourism, in particular, has the advantage of being inhabited by many ethnic minorities, with many distinct cultural features, but conservation and development are not yet combined into a typical tourism product…
Assoc. Prof. Dr. Architect Luu Duc Cuong – Director of Vietnam Institute for Urban and Rural Planning (Ministry of Construction) assessed that on the tourist map of Vietnam, the Central Highlands are currently the destination with the fewest visitors.
As a result, the tourism industry in the Central Highlands in general, and Dak Lak in particular, continues to face many challenges in developing and shaping types of tourism associated with nature and culture in the Central Highlands, such as ecotourism.
So far, ecotourism and community tourism in general, and coffee tourism in particular, have received some attention from tour operators and tourists, but their development has only reached the "beginning" stage. Buon Ma Thuot City lacks a coffee city identity, and coffee products and coffee producing regions are not integrated with tourism, cultural, and urban development services.
The facts stated above can be summarized as follows: despite numerous efforts to capitalize on the available potential, Dak Lak's tourism industry still lacks "identity and brand". This problem poses a necessary task to all levels and sectors, particularly the tourism industry, to quickly build the brand, shaping the identity of the Buon Ma Thuot destination.
Period 2: In order for Buon Ma Thuot to become an ecotourism and heritage destination
Khả Lê (Báo Đắk Lắk)