On 30 April, the People's Committee of Dak Lak Province and Buon Ma Thuot Coffee Association held the awarding ceremony of "Vietnam Amazing Cup 2022".
After 6 months of launching, the competition has attracted 48 contestants with 83 samples of coffee, including 53 samples of Robusta coffee (Robusta) and 30 samples of Arabica coffee (Arabica) from 7 provinces and cities producing coffee. The competition also gathered 22 judges from 6 different countries. The rules of the competition 2022 provide for some adjustments to flexibly adapt to reality such as sampling, sealing of samples and shipments, sample sending are done by the contestants themselves; The cupping was conducted simultaneously and streamed at 3 laboratories s in Hanoi and Ho Chi Minh City.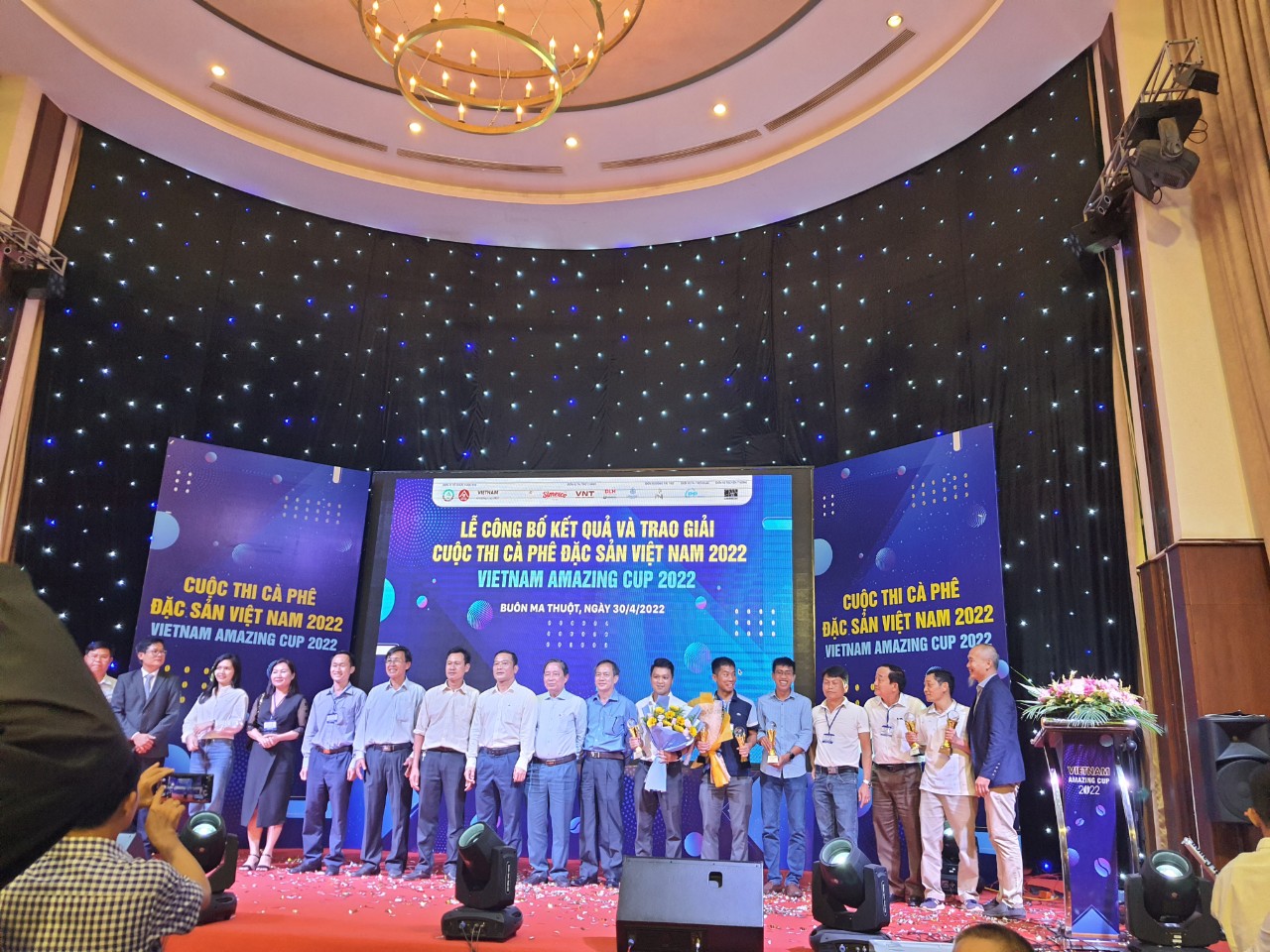 Through the physical fault assessment round taking place from 14 – 16 April 2022 and the cupping assessment round taking place from 23 – 26 April, 2022, 68 samples was identified to satisfy specialty standards, reaching a rate of 82 %, of which 41 samples of Robusta coffee reached a rate of 77% and 27 samples of Arabica coffee reached a rate of 90%. 2022 is the year with the highest rate of specialty coffee, showing that the specialty coffee production capacity of the participating units is quite uniform.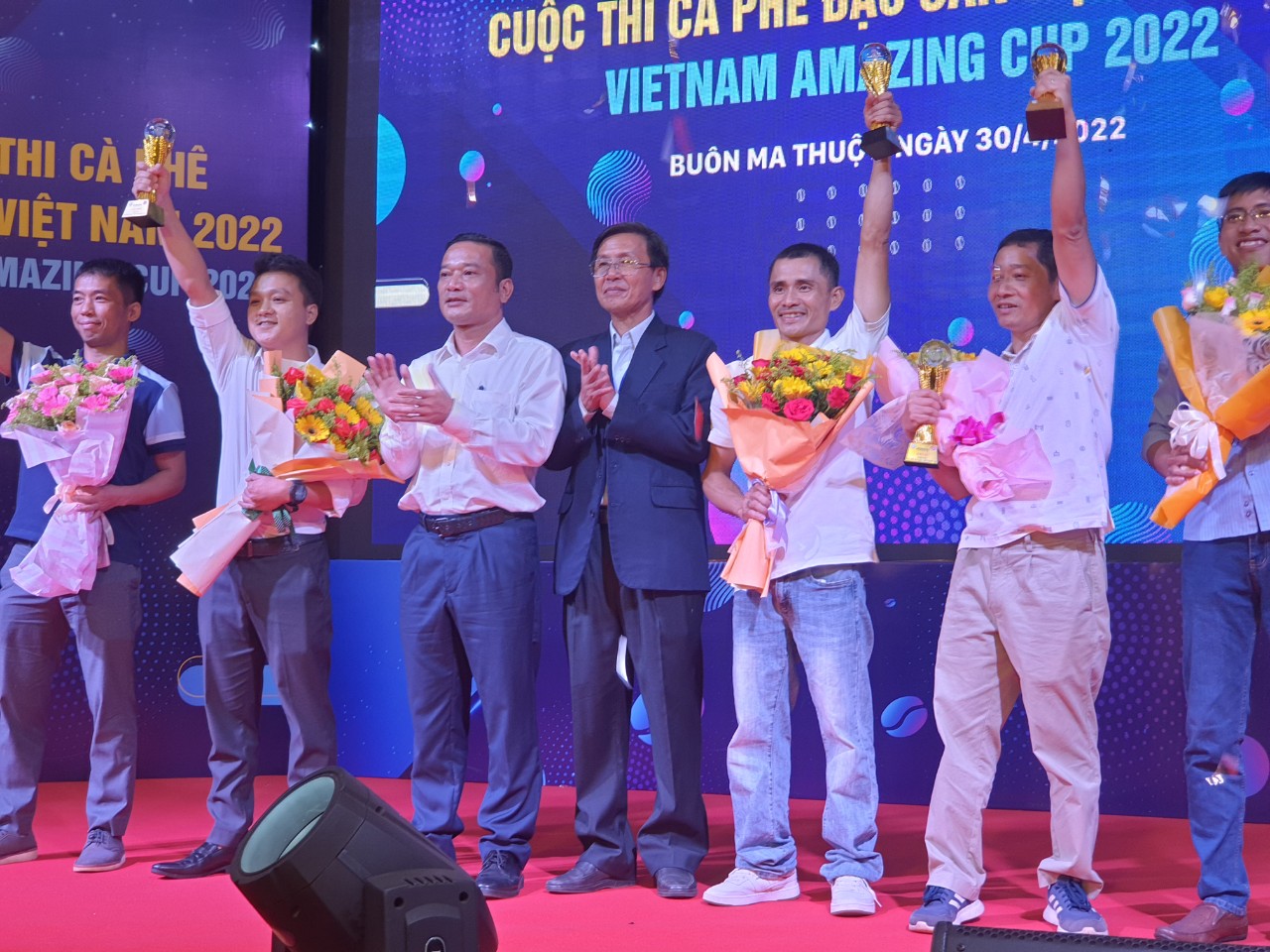 At the ceremony, the Organizing Committee awarded cups and certificates of specialty coffee to the units.
Aeroco Coffee's arabica and robusta samples (belonging to Minudo Farm-Care One Member Limited Company) were both in the top 3. Aeroco Coffee received the awards of Arabica Champion with 84.25 points and specialty Robusta Runner-up. This is not the first time Minudo Farm-Care has received top awards.
The awards of the competition is a recognition and a great achievement, demonstrating the responsible, serious and passionate working spirit of the whole Aeroco Coffee team. We would like to express our sincere thanks to the colleagues and customers for always trusting and accompanying Aeroco Coffee.